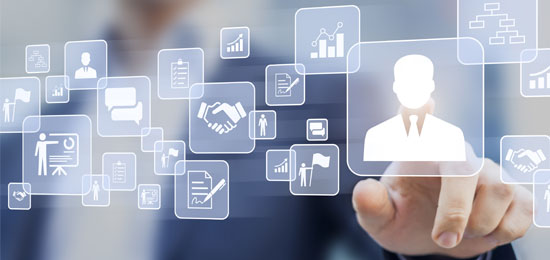 Where do you see yourself at TAIMAZ?
We offer rewarding careers to self-motivated and apt individuals with efficiect backgrounds for helping us to set new standards in our field. We are actively recruiting the best and brightest candidates to join our team.
TAIMAZ employees embrace our rich legacy while endeavoring each day to shape a brighter future through the advancement of technologies designed to improve our customer's lives. Our culture encourages collaboration and recognizes employees' contributions.
Apply now!
Job Vacancy
Marketing Operations Supervisor
We are seeking a creative marketing operations supervisor with high ability to organize marketing activities. Our ideal candidate is capable of organizing marketing activities perfectly, without any mistakes which will meet the intended goals and expectations of our company in an innovative and continuous manner.
-He must be able to work well within time limits to plan, organize and oversee the events
-This person must have excellent communication skills because he has direct communication with wide range of people both internally and externally to identify their needs
-Ability to simultaneously perform several independent skills; planning and prioritizing them will be the most important characteristics of the marketing operations supervisor in this company
-Most of the marketing activities of this company is related to the exhibitions and congresses in the medical equipment field. As a result, having experience in planning and organizing such events could be helpful.
Marketing operations Supervisor Duties and Responsibilities:
-Ability to see the "big picture" and meet objectives in all stages of marketing activities planning, design, and production
-Management of all project elements within time limits according to the budget
-Exceptional communication skills to communicate with clients, identify their needs, and ensure customer satisfaction
-Being able to conduct market research and gather information
-Negotiate for event's contracts
-Providing clear, well-written periodic reports to top managers
-Being able to articulately propose ideas to improve services and event quality.
-Management and organizational skills needed to oversee facilities and manage all marketing activates specially events such as booth selection, communicating with sales team to identify their needs, catering, location, invitee list, special guests, equipment, promotional material
-Being eager regarding collaborative work with people inside and outside of the company to promote and publicize marketing activities (events)
-Proactive approach to handling issues and troubleshooting any emerging problems on the event day
-Conducting pre-and post-activity evaluations and reporting on the outcomes
-Having research skills to identify event opportunities, understand the market, and generate leads
-Being able to communicate with international guests and companies in English
---
Requirements
-Bachelor's or higher degree in Marketing Management, Industrial Engineering, Medical Engineering, MBA, or related disciplines
-Related work experience (preferably in the field of medical equipment)
-Time management skills and communication skills
-Ability to monitor multiple projects independently
-Proficiency in Office (Word, Excel and PowerPoint)
-Proficiency in English (Writing, Comprehension)
-Ideal Age Range: 25 – 35
Commercial & Financial office: