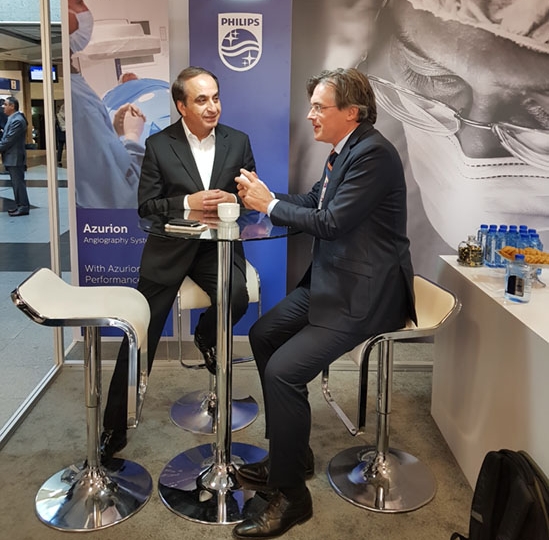 Iranian cardiovascular course in association with EVC – 2017 was held for the first time in Tehran. (29 Nov- 1 Dec 2017). TAIMAZ Co, as the main sponsor of the congress has held a workshop on "New Technology for Dose Reduction" which presented by Prof. dr. M.W. de Haan, Mumc the Netherlands at Iranian Cardiovascular Course.
The Iranian Cardiovascular Course presented:
120 invited international lectures on cardiac, arterial, venous and access subjects

Edited video's on surgical and endovascular procedures

Interactive case discussion on cardiac, arterial, venous and access subjects moderated by experts

Three dimensional surgical movies

Multiple workshops and master classes, in close cooperation with medical companies
Digital imaging first entered diagnostic x-ray departments with the development of CT scanners in the early 1970s. Although digital techniques matured slowly, major advances have been made over the last decade. It will be interesting to assess how patient doses have also changed during this period.
Digital technologies are often divided into two groups: indirect and direct readout systems. The first group covers digital fluoroscopy systems with real-time digitization via a television camera output and photostimulable plates that release stored information on laser stimulation. The second group includes systems with an amorphous silicon-based flat-panel readout, where light from phosphors is detected in a photodiode array. It also covers systems with amorphous selenium-based flat-panel detectors that sense charge in a number of ways. CT scanners and charge-coupled devices that allow stored charge to be read out at the end of an exposure fall into this direct category as well.