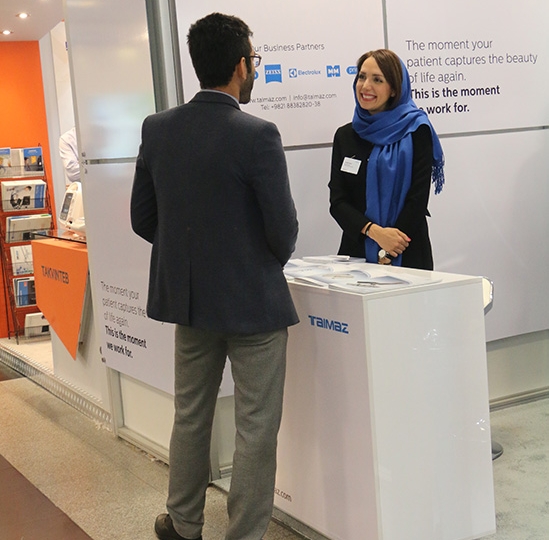 The 9th International Hospital Management Conference held at Razi International convention center, has focused on innovations in hospital management and provided an opportunity for exchanging experiences and new findings as well as exploring successful experiences in the world.
Total Solution
Taimaz Co. as a leading solutions provider in the field of healthcare has participated in this congress and offered a highly reliable and innovative medical engineering service so that patients can benefit from the high-tech medical equipment.
Taimaz Industry Pioneer Company is honored to provide the respected compatriots the most efficient combination of the state-of-art medical technology and expert doctors through selecting the most valid and reliable medical and health-care world brands to equip the hospitals and health-care centers with the most advanced medical devices.
With respect to the company's lifelong mission fulfillment and developing the field of service delivery to medical industry of our country.