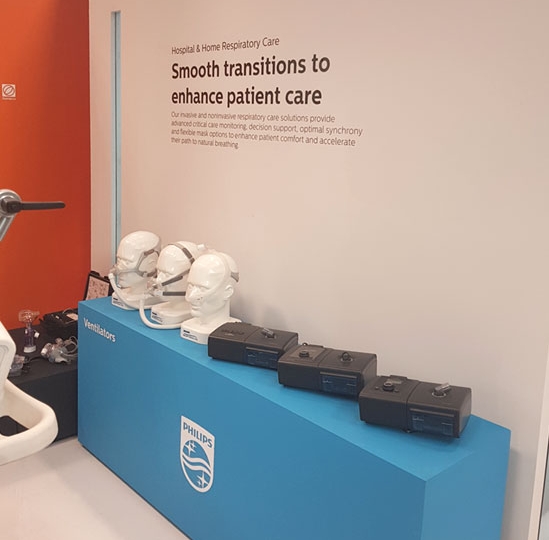 5th international congress on critical care was held by the presence of the most well-known professors of the field from all around the world in this scientific event, professors like Jean Louis Vincent (USA), Jean-Daniel Chiche (France), Lachmann (USA), Jan Bakker (USA), the former and present European and even American Presidents of critical care society.
TAIMAZ Co. attended this Congress as the authorized partner of Philips Healthcare (Respiratory Care, Home Healthcare Solution, Clinical Informatics), Dameca (anaesthesia machine), Philips Respironics, Hill-Rom (Progressa™ bed system, hospital beds & care beds, wound therapy & mattresses, patient handing), Trumpf medical (Architectural products stretchers, surgical equipment), in the field of sales and service.
Congress was held on 10-12 January 2018 by Iranian Critical Care Society (IRCCS)
---
Breathing and Respiratory Care
 At Philips Respironics, we work in concert with care providers to support a patient -centered and coordinated respiratory and COPD disease management approach. When initiated in the hospital and used consistently across the entire patient care journey, our solutions can help with patient compliance in the home and may contribute to fewer hospital readmissions.
Servo-ventilation system
For patients with central sleep apnea, complex sleep apnea and periodic breathing, DreamStation BiPAP autoSV is designed to deliver optimal ventilation with minimal intervention. Its clinically proven algorithm provides support when needed, and works with patient breathing patterns to minimize applied pressure, pressure support and machine breaths – so your patients can experience comfortable, restful sleep.